Auto Transport Rates for Colorado, California, Texas, Nevada, Utah, Arizona and New Mexico
Our car shipping rates can not be beat. Our auto transport quote includes all taxes, handling fees, fuel surcharge and all other associated fees. The price we quote is the price you pay, we do not have any hidden fees. Honesty is always the best policy in life. It is so important to us that our clients feel respected. Giving them what they need at a great price is definitely one way to do this. We offer some of the most competitive rates in the auto transport industry covering Colorado, Arizona, Nevada, New Mexico and Utah. We can also ship your car to other states at great rates, Below are a few rates:
Los Angeles, CA to New York, NY
San Francisco, CAto Dallas, TX
Sacramento, CA to Chicago, IL
Oakland, CA to Miami, FL
San Jose, CA to Los Angeles, CA
San Francisco, CA to Philadelphia, PA
Los Angeles, CA to San Antonio, TX
Sacramento, CA to Phoenix, AZ
San Diego, CA to Seattle, WA
Fresno, CA to Boston, MA
Anaheim, CA to Houston, TX
Long Beach, CA to San Jose, CA
Oakland, CA to Indianapolis, IN
San Diego, CA to Jacksonville, FL
Sacramento, CA to Denver, CO
Los Angeles, CA to Columbus, OH
Bakersfield, CA to Charlotte, NC
Fresno, CA to Detroit, MI
San Francisco, CA to Memphis, TN
San Diego, CA to Washington, DC
Military Discounts on Car Shipping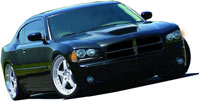 The staff at Southwestautotransport.com wants to thank the men and women of the American Armed Forces. Although we can never make up for the sacrifices service members endure, we are proud to offer a military discount. Please call us for more information regarding this discount. We cover all bases in Colorado, Arizona, Nevada, New Mexico and Utah.
Multiple Car Discounts for Individuals, Dealers and Auction Buyers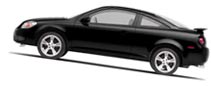 We also offer multiple vehicle discounts, so if you plan to have more than one car shipped, you save even more money. If you are a dealer or auction buyer, please call us toll free to get our multiple vehicle shipping rates. We cover all auctions and dealers in Colorado, Arizona, Nevada, New Mexico and Utah.
Free Auto
Transport Quote
Complete the form below or call 1-800-590-6492
Compare our California Auto Shipping to other companies you will not be disappointed!