Auto Transport and Shipping Services for Colorado, Arizona, Nevada, New Mexico and Utah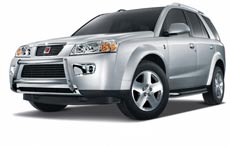 Why trust us with your vehicle? We have been in business for over 20 years. We maintain a spotless safety record and work hard to follow the laws and regulations that govern the shipping industry. We have over 30 years of experience behind the wheel and millions of miles on America's highways. We have delivered thousands of cars to every part of Colorado, Arizona, Nevada, New Mexico and Utah. We provide great shipping rates for all types of situations, here a few of the folks that have shipping with us:
Moving & Relocation Companies
Leasing Companies
When we can not move your vehicle on one of our trucks we work with a network of experienced drivers and transport companies that we personally verified with the Department of Transportion for safely and experience. We also verify the driver or carrier company is bonded and has the proper insurance for Colorado, Arizona, Nevada, New Mexico and Utah, as well as the rest of the USA.
Check Us And Our Competitors Before Shipping Your Car
Whether you go with us or another auto shipping company, make sure you check the company's MC and USDOT numbers. If they do not have a MC or USDOT number or the number is inactive, think twice about using their service. What are MC and USDOT and why are they important? The Department of Transportation has a web site that explains what they are and how to verify a company's US DOT and MC number status. You can them at the US Department of Transportation web site: http://safer.fmcsa.dot.gov.
Check Our Auto Transport Insurance
We are fully insured and encourage you to check our coverage and our competitor's coverage when shipping your vehicle. You can check out our insurance and the insurance of our competitors on the same DOT web site.
Compare our Auto Shipping to other companies
you will not be disappointed!
Free Auto
Transport Quote
Complete the form below or call 1-800-590-6492